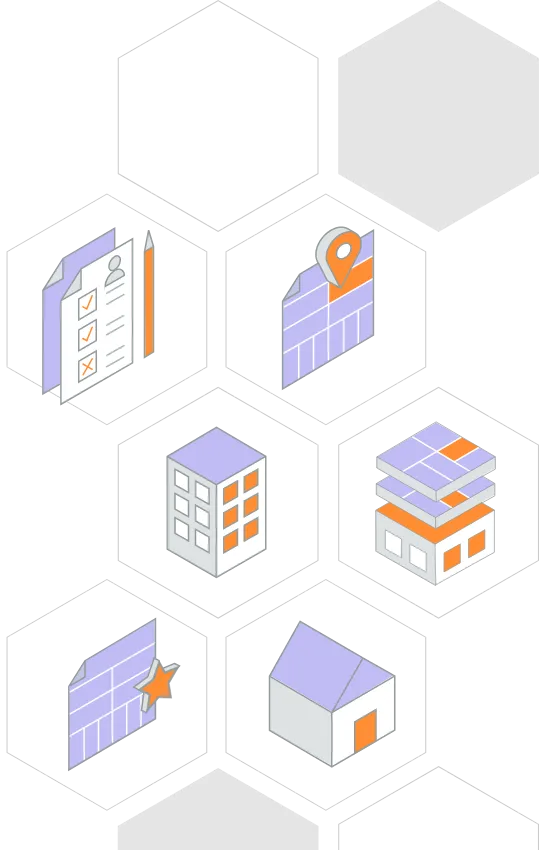 Product Management
Set up condo units, home models, site plans and master plans and publish your product offering using the platform's omni-channel publishing system.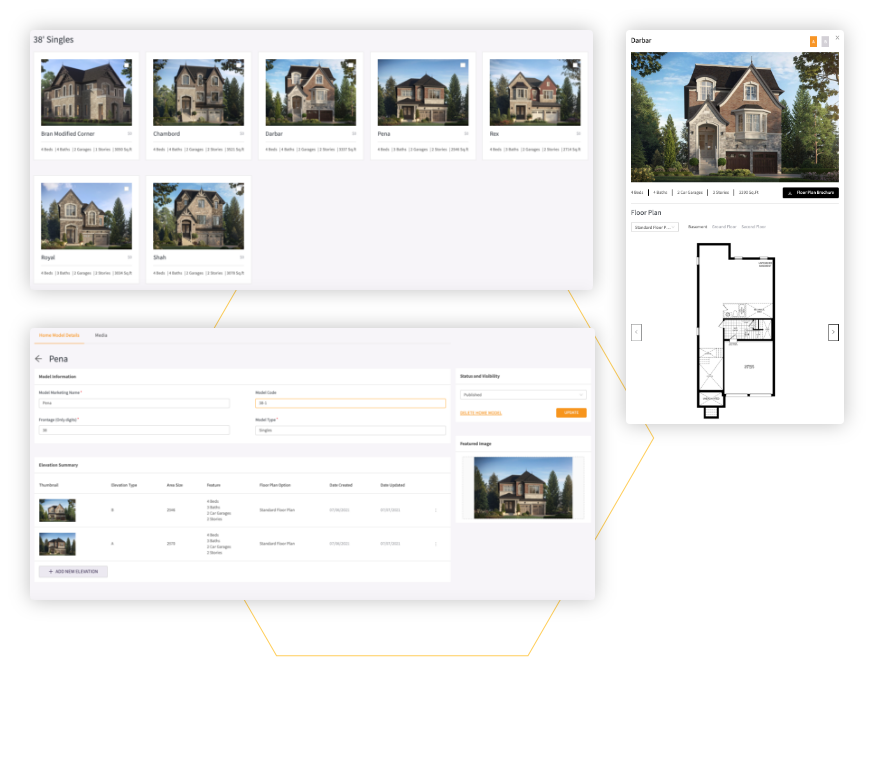 Home Model Configurator
Configure floor plans and home models and sync this information with your site plan so that it meets architectural control guidelines while providing real-time inventory availability.
Site Plan Configurator
Assemble and apply architectural controls to home building lots within your community site plan. Once configured, your site plan Integrates seamlessly with various apps in Bildhive, giving you real time availability details, which helps drive sales.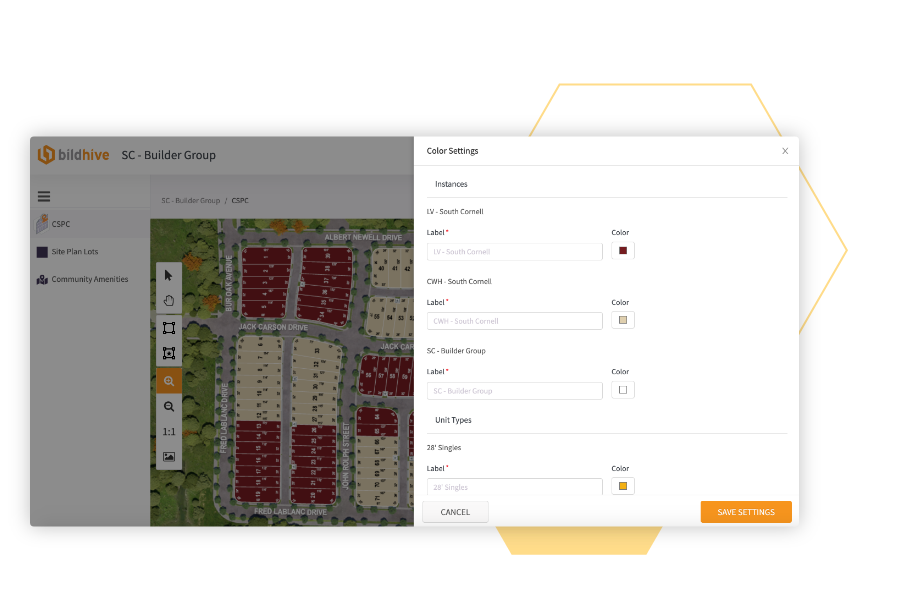 Master Plan Configurator
Designed to support master plan community developments when multiple builders are involved. Each builder's home and model details integrate seamlessly into one comprehensive master plan which provides an enhanced customer experience.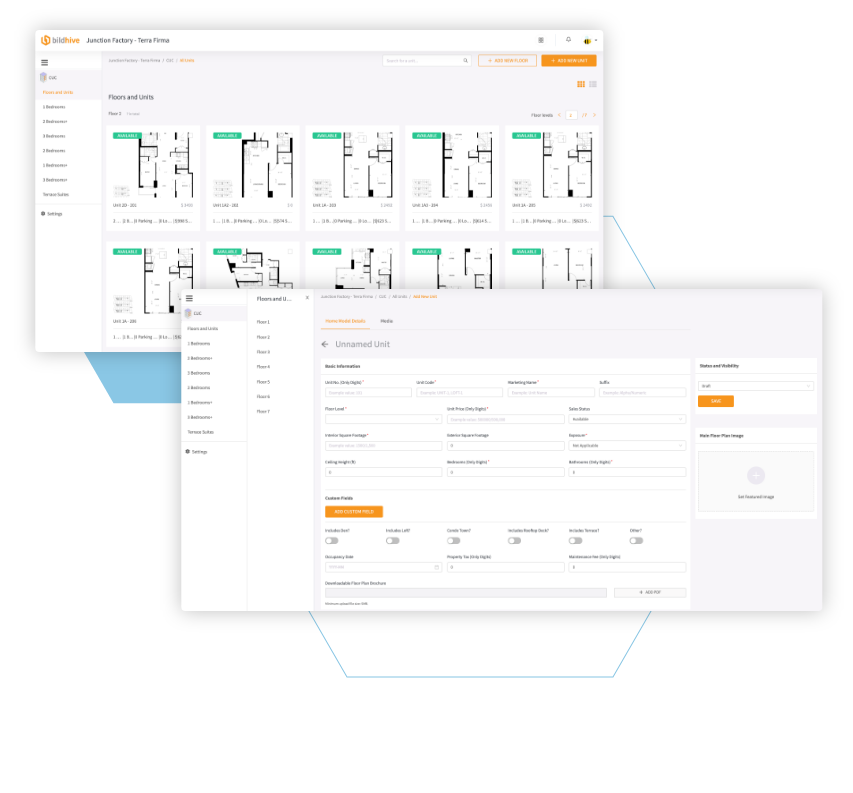 Condo Unit Configurator
This application allows users to prepare, create, configure, and showcase condominium units according to their preferred search criteria.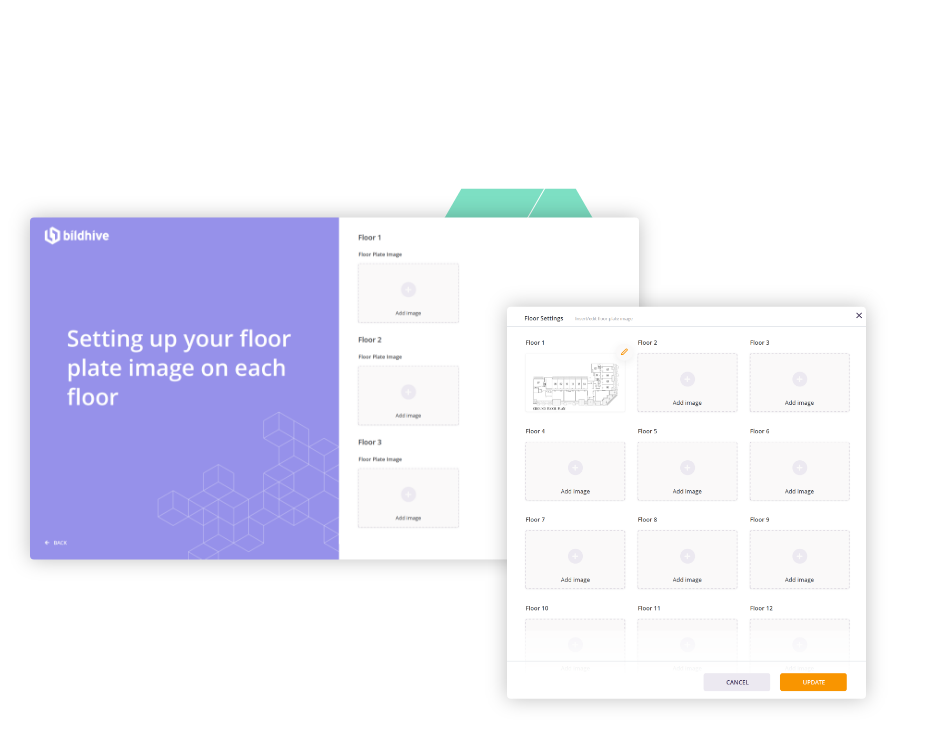 Condo Grid Configurator
This application acts as a further layer to the Condo Unit Configurator, allowing users to configure and showcase condominium units interactively.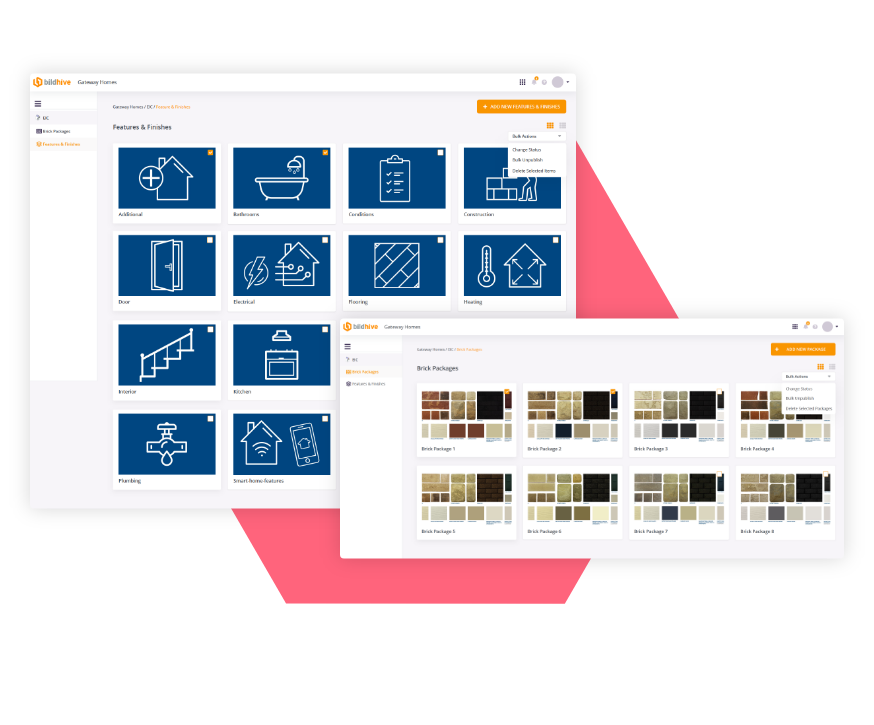 Features Configurator
Give users the power to create digital brick packages and features and finishes boards, that will be sure to complement their online real estate presentations.