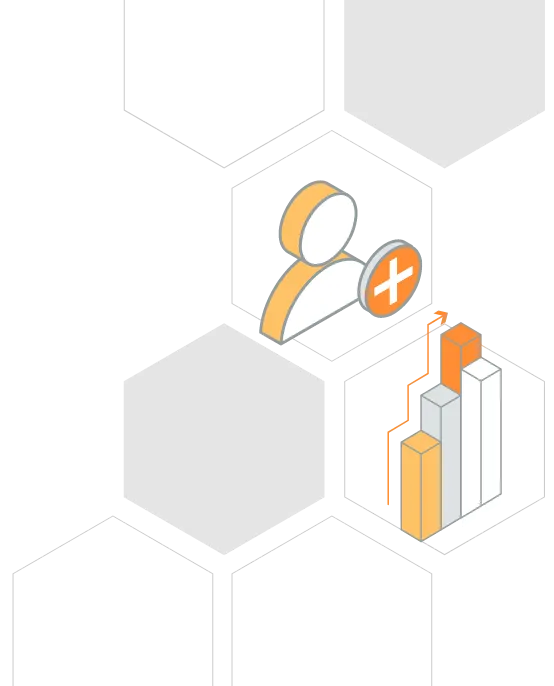 Admin & Team Management
Stay in control of your team, your prospects, your customers, your sales and everything in between from the day you launch to the day you sell out.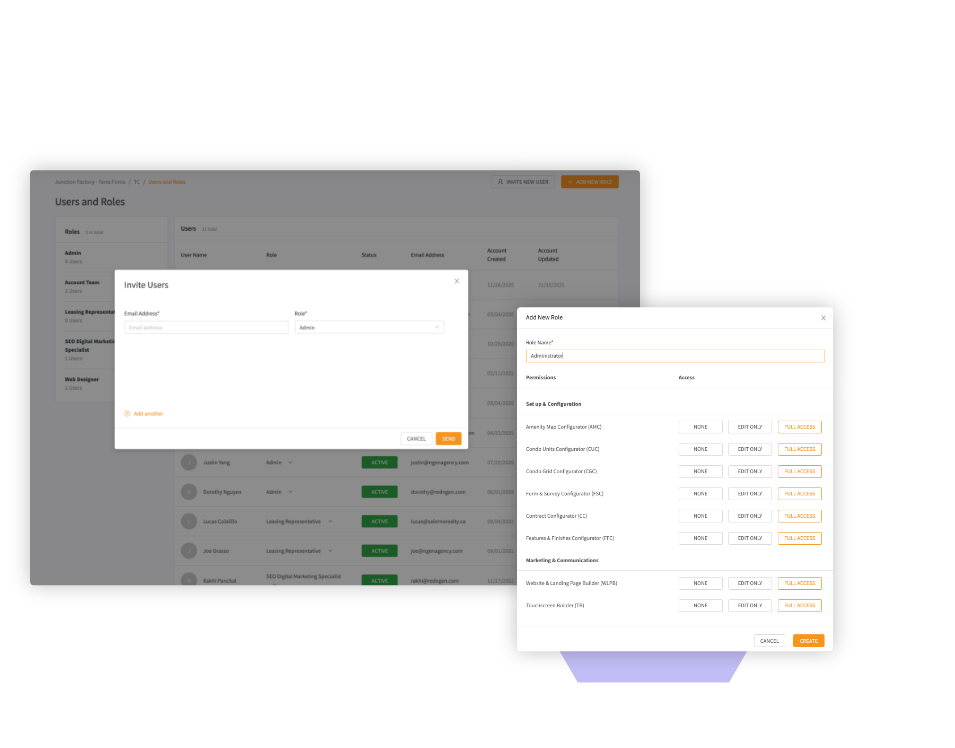 Team Configurator
Set up projects, team roles and user permissions. Get complete control over who does what.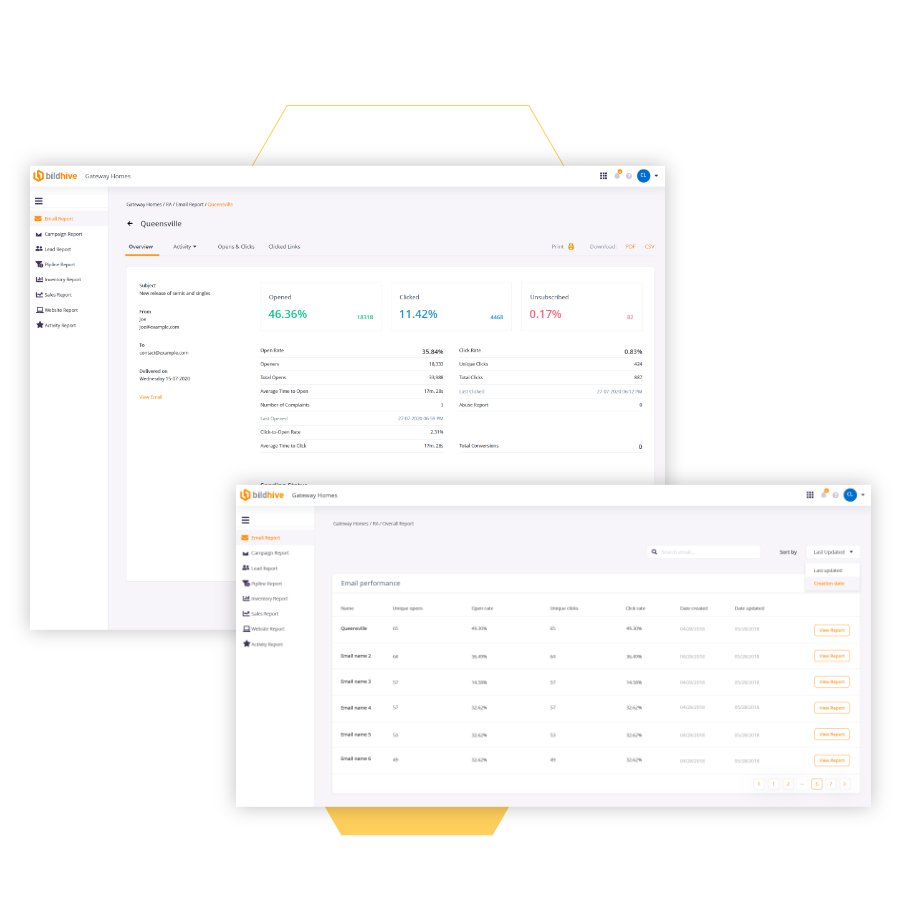 Reports & Analytics
Centralizes project data, giving team members the ability to analyze reports, gain insights and monitor performance.